Request An Appointment
With Our Dentist Near You
Why Choose Gaetz Dental – Your Red Deer Dentist
Patient-Centred
Our Red Deer dentist focuses on providing quality dental treatments that are catered to your unique needs.
We Follow the 2022 Alberta Feed Guide
We believe financials should not stop anyone from receiving the dental care they need. Our dentist near you is happy to offer dental care at an affordable cost.
Walk-ins and New Patients
Our dental office in Red Deer is always accepting new patients! We look forward to being a part of your journey towards optimal oral health.

Full-Service Dental Clinic Near You
Our dental clinic offers a wide range of dental services from general to restorative to cosmetic. With customized treatment plans, we can help you achieve your smile goals.
Dr. Preet Kaur – Your Red Deer Dentist
Dr. Preet Kaur understands that a visit to the dentist in Red Deer can be overwhelming. Since graduating from the University of Toronto, Dr. Preet Kaur has adopted innovative technology through advanced education and has implemented several techniques to help you achieve a stress-free experience. Our dental clinic and the staff at Gaetz Dental are committed to providing comprehensive treatment options tailored to your needs, so you can maintain a healthy smile for life.
If you're looking for kindness or compassion and the highest level of care, then let Dr. Preet manage your wellness and oral healthcare from our Red Deer walk-in clinic. From a basic consultation to diagnosing and treating complex dental problems, stop by our dentist Red Deer and see how Dr. Preet & Dr. Jas can help you.
Our dentist near you offers flexible financing so you can get treated when you need it without breaking the bank. If you're looking for the best dentist in Red Deer, let our dental clinic take care of your teeth.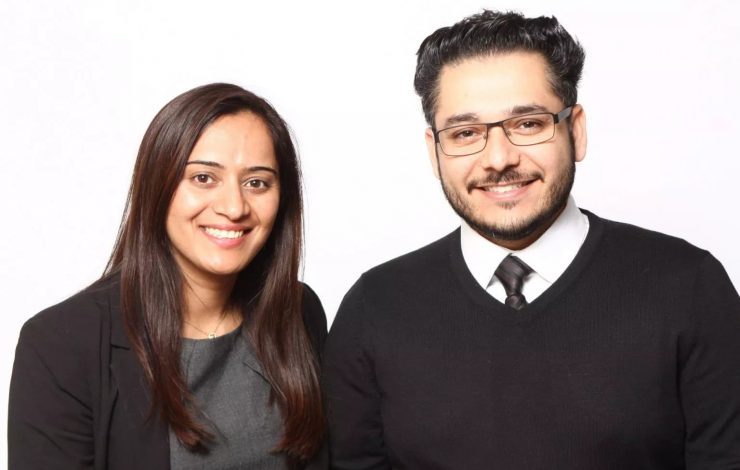 Looking For a Dentist in Red Deer?
Our dentist in Red Deer provides a wide range of dental services to help you achieve all of your oral health goals. Our dental clinic is centrally located and equipped with the latest dental technology to ensure you receive quality care in a comfortable manner. Our team is confident we can help you and your entire family achieve optimal oral health.
Our Red Deer dental clinic provides no-obligation consultations, so you can visit our office, meet our team, and discover how we can help you achieve your oral health goals. Our dentist near you welcomes families, individual patients, and emergency patients with open arms.
Contact us to schedule your appointment today!
Frequently Asked Questions