Veneers Near You
What do you envision when you think of your dream smile? While the answer can vary for everyone, we can all agree that good tooth colour, shape, and proper alignment are important qualities. If any of these categories seem problematic to you and could use improvement, you may be the perfect candidate for porcelain veneers.
If you're not quite familiar with what veneers are, essentially they consist of ultra-thin shells of porcelain that are bonded to the front surface of your teeth. Veneers are translucent, durable, and mimic natural tooth enamel.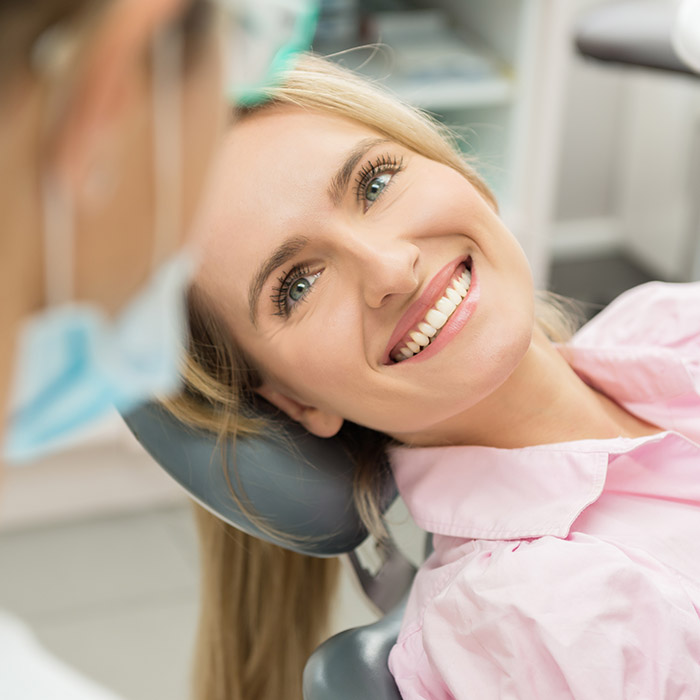 The Versatility of Porcelain Veneers
When you receive veneers in Red Deer, AB T4N 3S8, they can be used to improve any of the following characteristics:
Tooth colour: Over time, your teeth can become yellow, stained, or discoloured. Diet, smoking and ageing all affect the colour of your teeth. In some cases, teeth whitening may be an ineffective solution. Veneers are available in a variety of shades, ranging from the most natural to the brightest Hollywood white.
Tooth shape and size: Tooth wear may be the result of bruxism or grinding habits. Alternatively, you may just be unhappy with the shape and size of your teeth. For example, some people associate rounder teeth with femininity and squarer teeth with masculinity. Fortunately, with veneers, you have the freedom to hand-pick their shape and size.
Alignment and spacing: If you have gaps between your teeth, veneers can also be used. Also, minor alignment issues can be resolved with veneers.
If you would like to receive porcelain veneers near you, please contact us to schedule a consultation.
Achieve Your Dream Smile When You Receive Dental Veneers in Red Deer
The first step to your smile transformation is a consultation. During this time, you will voice all your smile concerns and goals. If you'd like, you can bring photos of smiles you like, so your dentist can have examples. You can preview how your smile will look once the veneers are placed.
If you decide to follow through with treatment, your teeth must be prepared for the veneers. Preparation will involve the removal of a small amount of tooth enamel. Next, The moulds of your teeth are taken and sent to a dental laboratory for fabrication of your veneers. You will be provided with a temporary set of veneers until your permanent veneers are ready. Once the permanent veneers are completed, they will be cemented onto your teeth.
Caring for Your Veneers
You must properly care for your veneers in Red Deer, AB T4N 3S8 provided at our clinic, and practice a good oral hygiene regimen. Ensure you are brushing and flossing regularly and maintaining professional cleanings at our office. Avoid eating overly hard or crunchy foods and using your teeth to open packages as this can damage them. To protect your veneers and investment, custom-made night guards are available at our office if you grind or clench your teeth. Looking for porcelain veneers near you? We offer porcelain veneers in Red Deer.