Crowns and Bridges Near You
A dental crown also referred to as a "cap" is a covering that is placed over a tooth that is damaged, decayed, or misshapen. A crown completely encloses a tooth above the gum line, unlike a dental veneer which only conceals the front surface of a tooth and requires the support of natural tooth structure. For this reason, a crown would be the preferred option if there is a substantial amount of tooth structure missing above the gum line. If you are looking for dental crowns near you and/or dental bridges near you, we offer dental bridges in Red Deer and dental crowns in Red Deer.
When a crown is placed over a damaged tooth, it restores its strength and function. Today, crowns that are constructed from high-tech porcelains are nearly indistinguishable from natural teeth. They can even be created to improve the original appearance of a tooth.
When you receive crowns in Red Deer, AB T4N 3S8, they can also be made out of other materials such as gold and porcelain-fused-to-metal and all-porcelain crowns with zirconia. Each of these options has pros and cons, and your dentist will be happy to discuss them with you.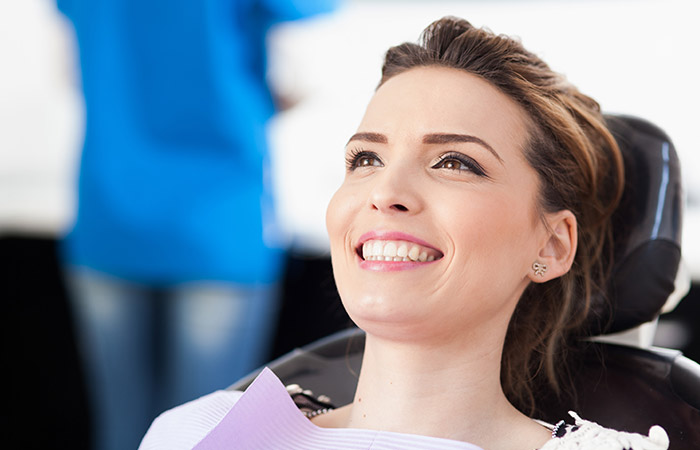 Dental Crowns Near You
Generally, crowning a tooth will require two to three visits. During the first visit, your tooth is prepared and impressions are taken and used for the creation of your crown. A temporary crown will be attached to your tooth for protection purposes until your permanent crown is ready. During your second visit, your permanent crown will be permanently cemented to your tooth.
If you're looking to receive dental crowns in Red Deer, please contact us to schedule a consultation. Please note that your dentist will have to permanently alter your tooth to place the crown. We also provide dental bridges in Red Deer as another restorative option.
Dental Bridges Near You
Crowns are natural-looking replacements for missing teeth when combined with bridgework. Bridgework spans the space of the missing tooth and requires a minimum of three crowns. Two of these crowns will be attached on top of healthy teeth (abutment teeth) on either side of the missing tooth. These two abutment teeth support the third crown placed in between them, which is called a pontic. The number of crowns needed to bridge the gap is dependent on the number of missing teeth.
Caring for Your Crowns and Bridges
When you receive a dental crown near you or a dental bridge near you, they will require the same care as your natural teeth do. Ensure you are brushing twice daily and flossing regularly, also don't forget to maintain regular dental cleanings at our office in Red Deer, AB T4N 3S8.